CALL US TODAY!
(416) 755-2850

Bruce's Excavating 1977 Inc Services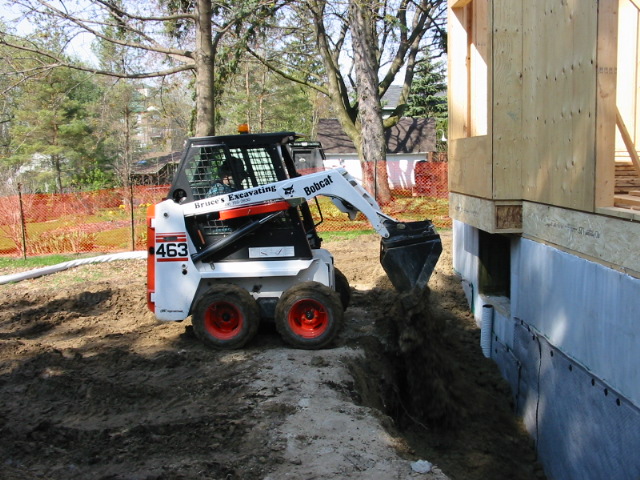 While specializing in small and large custom residential work, Bruce's Excavating 1977 Inc also offers a variety of other services to suit the needs of residents in Toronto, ON and the surrounding areas.
Our services include:
Backfilling
Basement Walkout Excavations
Concrete Breaking & Removal
Driveway Removal & Base Prep
Excavation for Additions
Excavation for Leaky Basement Repairs
French Drains
General Trenching
Grading
Patio Excavation & Base Prep
Pool Removal & Fill-ins
Trenching for Services (Hydro, Water, Etc)
and much, much, more!!

Our available machines:
Bobcats (36", 44", 60" Widths)
Concrete Hammer (Available on 60" Mini Excavator)
Mini-Excavators (39", 60" Widths)
Pallet Forks (for the 60" Bobcat)

Click here to receive your free estimate from Bruce's Excavating 1977 Inc today!